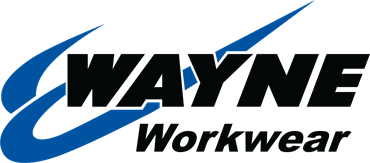 Your Complete Uniform
& PPE Source
>

Frequently Asked Questions | Wayne Workwear
Frequently Asked Questions
Q: Is there a minimum order amount?
A: While it depends item by item, the majority of our products do not have a minimum order amount.

Q: What are delivery times for orders?
A: Delivery times will depend on the specific products as well as the amount of customization needed.

Q: What are your hours of operation?
A: Our offices are open Monday thru Friday from 8:00 AM to 5:00 PM with the exception of normal business holidays.

Q: Can I come to your office to see your products?
A: Of course! We have stores in Houston, Midland, and Oklahoma City that feature a wide variety of products.

Q: What if I don't know what size I wear?
A: Any of our stores are great options for figuring out your size. They can be seen here. If that is not an option for you, our customer service department can help you over the phone with a detailed sizing chart.

Q: How do I get a logo set up to be embroidered on an item?
A: You can email us your logo and our in-house digitizing department will convert it to a digitizing file used for embroidery.

Q: What types of files are acceptable for submitting artwork?
A: If you are submitting your artwork for embroidery then a JPG, JPEG, or BMP is perfect. If we are going to be using your logo for printing rather than embroidery, we will need the artwork file in a vector format like Adobe Illustrator, EPS or Corel Draw. If you do not have your artwork in the appropriate format we will be glad to work with you to create the correct format.

Q: What are my shipping options?
A: UPS is our main shipping provider but we do work with other providers, including same day shipping options. We also offer Will Call at our facilities for immediate pick-up.

Q: Do you ship internationally?
A: Yes! Please speak with our customer service department about your needs.

Q: Do you offer a laundry service?
A: We do not offer laundry services.

Q: Do you rent uniforms?
A: We are a purchase only provider, we do not offer rental services.

Q: Do you offer rush services?
A: Rush services are available. Please speak with a customer service representative about your needs and we will do everything we can to meet your deadline.