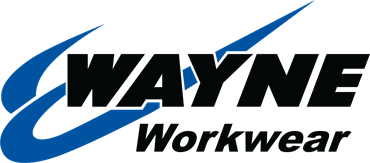 Your Complete Uniform
& PPE Source
>

Wayne's COVID-19 Response
WAYNE'S COVID-19 RESPONSE
Given the current situation with the COVID-19 virus, we have decided to reopen our retail stores to the public with our normal business hours. We are implementing the correct "social distancing" practices within our stores to make sure Wayne employees and customers are protected as much as possible. Below are some bullet points on how we will be managing this process as well as some additional information on changes in retail during this time.
Phone Orders

- We will continue to accept orders by phone and provide an option to pick up the order at our stores. Below are the phone numbers for each of our stores. We are able to accept orders on your company program as well as credit card orders. For credit card orders, we will require the credit card information over the phone. We will also accept cash transactions at this time. Once the order is ready we will text or call to let you know that the order is ready for pickup.

Online Orders

- You can also place an order online, either through your company program or through our main website, www.wayneworkwear.com. If you would like to pick up your order at the store, please call our store as soon as you place the order online. We will need the order confirmation number. We will process the order at the store, and call or text you when it is ready for pickup.
| | |
| --- | --- |
| Houston, TX Store | Midland, TX Store |
| | |